Every spring, millions of people all over the world get the urge to do a little cleaning out around their homes. As rewarding as the results are, the work can get a bit tedious, so it's only natural to want to ensure that your home will be as clutter-free as possible after it's all said and done.
The best way to ensure this is for everything to have its place, including the excess tools that you need but might not use that often. While the garage is the best room to put them in, you also need to think about how they'll be stored there.
There are some storage ideas that can help you organize your space in a way that lets you use your tools when you need them but also keep them safe and out of the way that you might be interested in.
1. Custom-Built Cabinets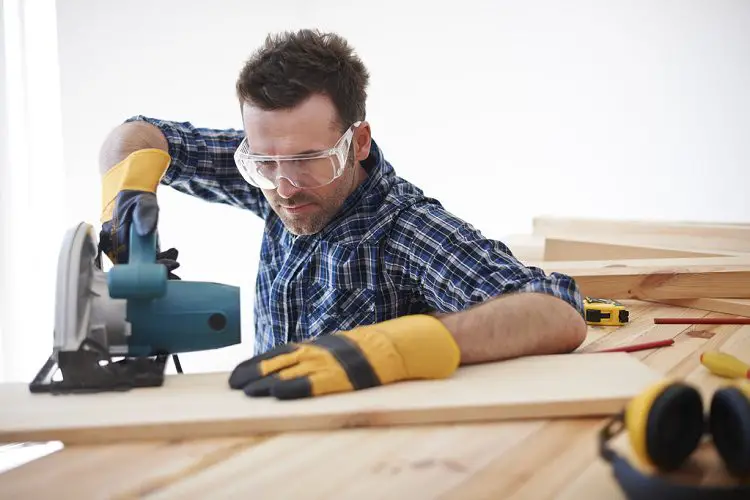 The first rule of keeping your house from looking cluttered is to put the things that don't bring too much aesthetic value out of sight. Investing in custom-built cabinets is a good way to achieve that and maximize your storage available options.
With this idea, you have the ability to design your storage units in a way that allows you to store everything from tools to supplies with ease.
Cabinets are available in a range of materials and sizes that you can choose from according to your needs while also ensuring that they don't look out of place inside your garage, which is a great way to prevent clutter from being an issue.
No matter what you choose, you benefit from having everything that isn't in use right now sitting behind closed doors where it's safe from various elements that can make them unusable when you need them most.
2. Jars And Clear Containers
Once you have your cabinets in place, you might want to consider utilizing jars and clear containers to keep your tools organized in a way that makes them easy to find when you need them.
When you're dealing with various small items, it's very hard to know where everything is meant to go if they aren't kept in their own personal compartments. Instead of having wrenches, screwdrivers, and hammers lying around the workbench or resting on shelves, you can put them into various containers that are transparent.
Not only does this make them easy to organize but also ensures that they're out of sight, which is a preferable state for anything that isn't currently in use. Jars are great because they enable you to store small objects without having to worry about them getting lost.
Things like screws and nails can be stored inside and remain visible so you know which types are stored in which jar, which is a great way to keep everything in its place and ensure that you'll always have what you need when it's time for a fix-it project.
3. Pegboards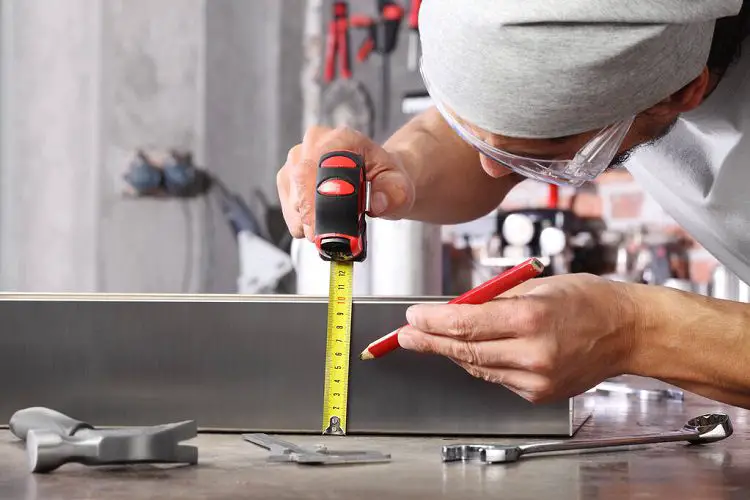 Another great way to store tools so they're easy to find when you need them is by using pegboards. These boards are affordable – you can even build them yourself, and give you the chance to hang everything from shovels to rakes with ease, which makes it easy for you to keep your tools organized when they're not in use.
While traditional pegboards can be hung around the walls of your garage, you can also find other types that work well for storing larger items like bicycles and other outdoor equipment.
Once the pegboards are up on your walls, all you need to do is take a few minutes to hang everything so it's within easy reach when you need it. Another option would be to hang a pegboard on the inside of your cabinet doors for an even cleaner look.
4. Corner Shelving Units
To make the most of your garage space, try hanging corner shelving units on whatever wall you have available. These are great because they don't take up too much room and provide the perfect place to store various things that don't fit inside cabinets or bins, like extension cords or even some tools that you use on a semi-regular basis and want to have on hand.
Corner shelving units are made to hold different types of things, so take the time to make labels before hanging them up so you know where everything is supposed to go. Of course, since tools can be pretty heavy, you want to ensure that any shelf you put up is well-supported and won't fall down due to the weight.
These ideas are great for anyone who wants to keep their space clean but still be able to find things with ease. With all of your tools organized, you don't even have to spend time looking for the tool you need. Simply open up a cabinet or drawer and everything will be inside where it's easy to see and access whenever needed.