If you're new to woodworking or want to introduce your passion to someone with little experience, you probably already know how little there are in the way of creative beginner woodworking projects.
There are plenty of ideas out there for cutting boards and simple desks, but here are some truly unique projects that you'll be sure to put to good use in your home.
Whether you want to create a special gift for a loved one or add to your home's furnishings with one of a kind and handmade goods, there are plenty of cool ideas here for you.
Wooden Door Mat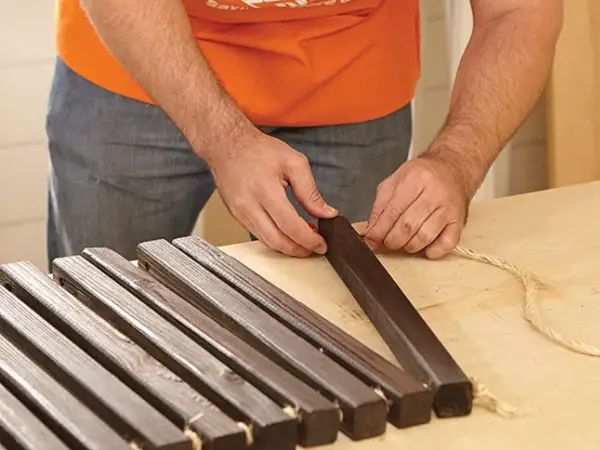 To ditch the old doormat and come up with something stylish and functional, why not make your own wooden doormat?
These can add rustic charm to any home and when you buy them from the store with quality wood, you can expect to pay upwards of  around $100.
All you need is some premium wood, a few washers, and steel rods and you can make yourself a wooden doormat with ease. Once your family and friends see how unique your doormat is, they might even want you to create something special for their home, too.
Wooden Blackboards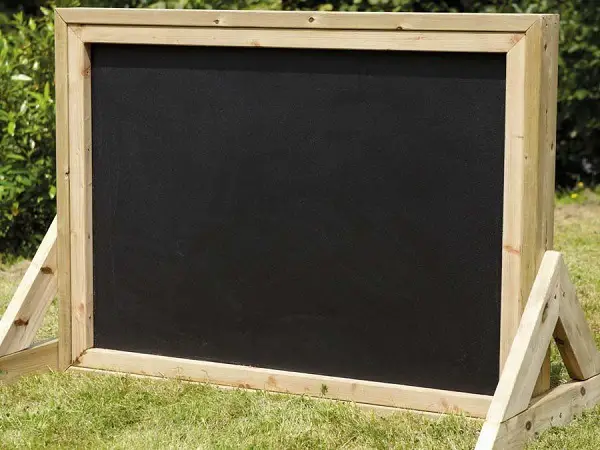 If you're looking for a way to keep track of shopping lists, meal plans, and general reminders in your house, a wooden blackboard can be a great way to do it.
Creating a wooden blackboard is as simple as using four planks of wood for the border and attaching the blackboard itself in the middle, as if it were a framed photo, and then placing it on your wall where the whole family can see it.
Wooden Wine Holders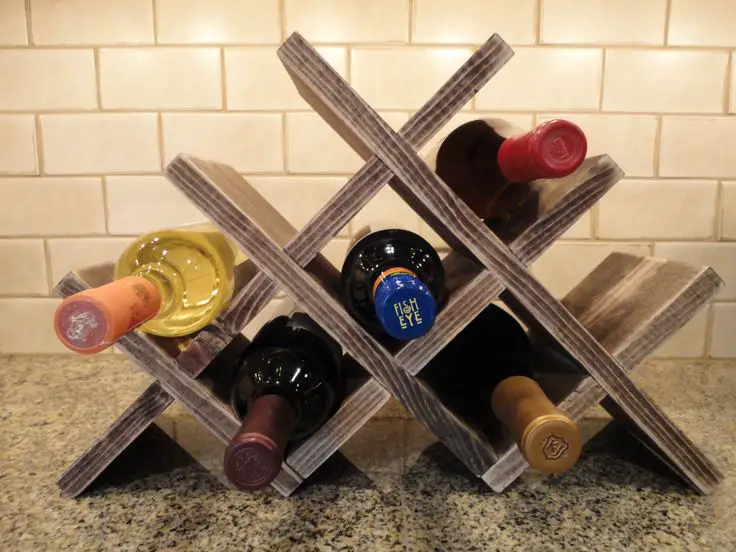 These make a great gift or a stylish way to store your favorite drink, and they're simple enough for even amateur beginners to make.
A wooden wine holder can be as simple as using a wooden pallet and making some basic changes to it, resulting in an eight-bottle wine holder.
You can use any type of wood you wish and add more bottle holders too, so it's truly a versatile way to put your newfound woodworking skills to use.
Wooden Plant Holders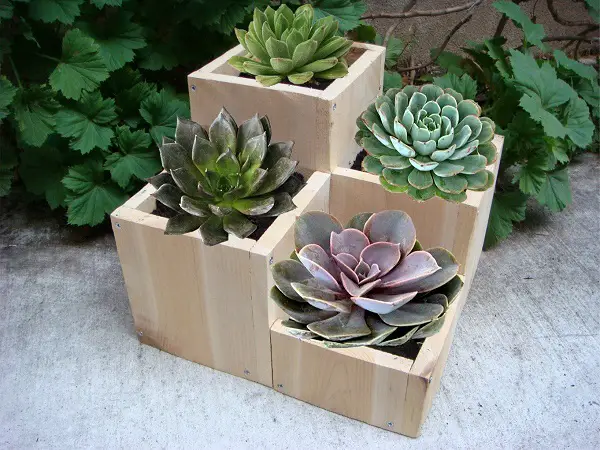 If you have a bit of a green thumb and want to bring some of your favorite plants indoors, a wooden plant holder can be the perfect way to do it.
These are as simple as creating a box with wood and then fastening it to a larger flat piece of wood, with your plant placed inside of the box.
They look even better with a drooping vine that can add to the rustic charm, but you can use your imagination for the types of plants and flowers you put in yours.
Resources
HnGIdeas
TheBalance
CountryLiving