Breaking grounds for your new construction site is a vital part of putting things in perspective if you want to build a house that would weather the storm. While it's great to jump on the site and dig in with your shovel, there are a few things you should know and do. 
In this article, we'll cover all the activities you should carry out before you start laying the foundation for your new home. In addition, for every activity we outline, we'll let you know if you should be carrying them out by yourself, or if you're better off outsourcing them to other experts. 
Ready to lay the foundation of your home? Here's where you should start. Here are six core activities you should carry out before laying the foundation of your home 
1. Contract Expert Builders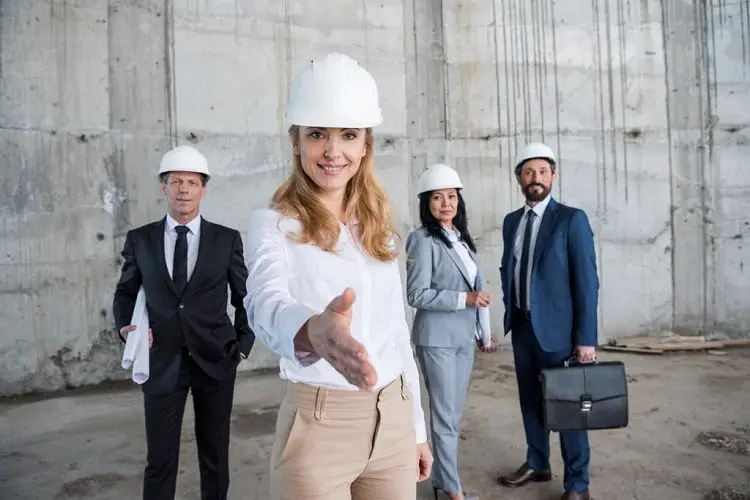 The truth is this. Even if you're a hands-on person and you'd rather break and till the grounds by yourself, it's best you contract (or at least, contact) professional builders to get this done. 
The reason for carrying out this exercise is to have experts around as you get into the major activity of breaking ground. If possible, get them to visit the site before you start taking any action. During this site visit, don't be in a hurry to get off the site and on to other things. Instead, take some time to walk around the entire plot(s) and give your builder the time they need to examine the land. 
It's best you do this before you start breaking the ground and laying your foundation. During this period, ensure you have an honest conversation with the building expert. Encourage them to open up to you if they have any concerns about the plot. 
If there's anything they think may constitute a nuisance in the future (like a plat that's too sloppy for the type of house you want to build or water run-offs that may compromise the safety of your house), this would be a good time to bring it up to you. 
2. Contract Qualified Engineers to Perform a Soil Test 
A soil test may refer to one of the many processes through which different soils are analyzed to determine their current fertility, pH level, and health.
While soil tests are used in agriculture to determine the best kind of fertilizer that should be added to a soil to make it more productive, in the context of this conversation, a soil test reveals whether or not the ground is suitable for the building you have in mind. 
Sometimes, home owners tend to skip this step. They get up, contract architects to come up with breathtaking designs for them, and go straight into the building process without comprehensively assessing the soil on which they want to build.
The result of this is that after a while, they begin to notice cracks in their walls, leaking basements, faulty foundations, and in the worst case scenarios, the house may even collapse. 
While working on this stage of ground breaking, it's best that you assess the engineers you want to work on this project. You'd most likely get a lot of people who claim to be experts. However, don't take their word for it. The best way to know if they are as good as they claim to be is by looking at the work they've done before and what previous clients have to say about them. 
3. Check out for what's buried underground 
At first glance, what you'd see is a vast and empty piece of land. What you may not know is that there may be underground water and gas pipelines that supply strategic areas of the state or city.
To avoid making a mistake of breaking something you shouldn't, it's best you look out for what's buried underground. 
In every state in America, there are agencies that help you to identify whether there are existing utility lines (underground gas, water, and electricity lines) in your property. In addition to letting you know if they are there, they can also help you to identify the exact location of these utility lines. With this information, you're able to break grounds and lay your home's foundation without disrupting the city or state's utility lines. 
To access these agencies, simply dial 8-1-1, and you'd be given all the help you need. 
4. Evaluate Your Plot's Accessibility
Now that you've mapped out some no-go areas (the places where there are utility lines), it's necessary that you evaluate what's left of your plot from a critical perspective. 
Here are some factors to consider:
A. How far away from the main road is this property? 
B. Can cars easily get to this place? This is necessary, especially if you know that people would be visiting your new home or if you want to put the place up for lease. 
C. Does this property feel too detached from the settlement? Being situated a bit away from the settlement is good for your privacy. However, it's great for neighbours to be within reach, especially when there's an emergency. 
D. Does this property have access to a sewer, water, and electricity? These are utilities you'd need once you move into your new home. You need to ensure they're available already. 
5. Remove Trees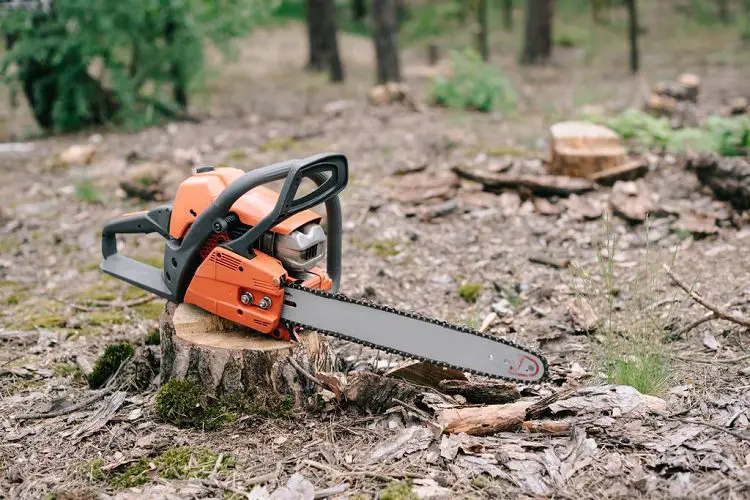 Yes, you may be ready to brandish your saw and get to work on felling trees.
However, you need to understand that what's meant here is much more than just charging tree trunks and dragging them away from the site. 
For the best results, excavate trees completely. The bad thing about cutting trees halfway is that you may end up leaving their stumps underground. This can cause damage to your foundation as time passes, and can even lead to an entire collapse of your house. To avoid this, remove trees completely from their stump. 
The tree removal process is technical, requires the use of specialized, heavy duty equipment, and it's best left to experts who can handle it. 
6. Remove Debris and Flatten Your Soil 
The tree removal process may turn your soil around. You may end up with deep holes in some places and a lot of dirt on the site. To even this out, take some time to clear out the debris and then flatten out the soil once again. Once flattened, your site is now ready for the foundation of your building to be laid. 
It's vital that you pay close attention to the tree removal process as it determines (to a large extent) how sturdy your foundation would be after it is laid. Also, if your property is located in Idaho Falls, you should know that there are a lot of trees in this area. 
For an easy, clean, and comprehensive tree removal project, Tree Triage offers remarkable tree removal Idaho Falls services.